Kayoon Park and Flower Market
Kayoon Park is located along the western bank of Kayoon River. It is an evening Recreation Park and specific East Java Food Center. A variety of water sports are performed here such as; sailing, swimming, motor boat, and even canoe races. To the north of Kayoon Park is the Kayoon Market, selling beautiful orchids and tropical decorative.
Kayoon Flower Market
Flower Market Kayoon known as the complete flower center in Surabaya, as one of seller various fresh forsythias, dried flower, artificial garden and also flower both import and also local earned you to obtain here.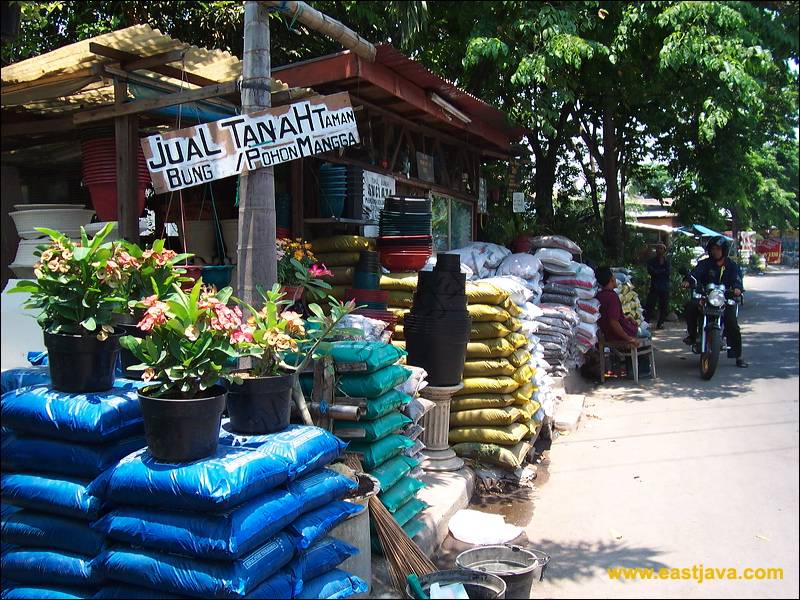 Located in Kayoon Street / Kayun Street in periphery of Kalimas and close to Panglima Sudirman Street which is the biggest and complete flower market in Surabaya, many kinds of tropical flower can be bought here. In south side of flower market, we can enjoy various foods typical of East Java are available in those restaurant.
Fresh flower business prospect in coming is brighter. Thereby, the business earn more developed especially in it appearance and marketing. Ornamental plant that commercialized in Surabaya delivered from Pasuruan, Jember, Malang, Batu and Banyuwangi.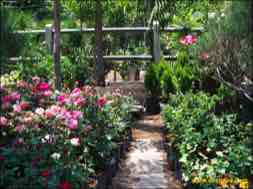 Thing that influence the bright of fresh flower business prospect is the springing up the service energy feeder decorative in East Java generally. This thing can become new market opportunity to all entrepreneur and fresh flower ligature.
Besides, from the natural resources reason, local flower is not fail varieties and draw. Some areas in East Java that have potency, as park is Malang and Pasuruan. While for limited type like Tulip, Anyelir, and Casablanca, still be delivered from outside country through Jakarta.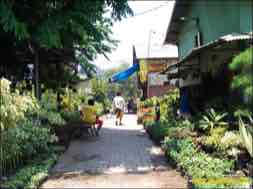 Most of the entrepreneurs are still unable to develop bundle design. Flower bundle, by using flower material and foliage. Besides that various accessories like bead, stick and strand of metal can be allied. Some of publics still prefer to bundle with many flowers.
Shortly, for frieze requirement, flower bundle, board flower bundle, gardening and crop rental these all your poison get with well-guaranteed quality. Frieze package consisted of nuptials, groom room, launching, party, Birthday party and others.
Kayoon Market also provides all public needs from various certifiable bundle flowers, start from fresh interest, dried flower and artificial flower both local and also imported. Besides also provide past master in fulfilling request of either direct stringed up and also sent at receiving location, without lessening it quality.
Photo Gallery

Latest News
Indonesia is not only rich in cultural diversity. However, there are various historical stories from the city of Heroes, Surabaya. We can find stories about the history of this nation from movies, books, fairy tales, songs and even tourist spots. This of course makes Surabaya, a city with various stories. In addition to make visitors more familiar with the history of the Indonesian nation, Surabaya is a space for education and remember about what the beginning of the existence of Surabaya and all other unique buildings. Maybe from here, we…
---
When you arranging a vacation trip out of town, did any of you include the hero city of Surabaya on your visit list? It's likely that many of you will say no. This is because Surabaya is indeed not known as a tourist city. Even the residents themselves also admit that Surabaya City of Heroes has short destinations. Even though Surabaya is the second largest metropolitan city in Indonesia after Jakarta. Realizing the importance of the meaning of soul's relaxation for the Urban, who are daily filled with various kinds…
---
Impeccably designed, the spacious comfort, personalized services and extensive facilities, provided at Puri Darmo Serviced Residence offers you an opportunity to relax and enjoy your business travel, leisure vacation or relocation in Surabaya. The residence is designed for the international executive and family, with business and recreational facilities as well as educational facilities. Spacious and stylishly decorated, each apartment offers comfortable living as well as modern amenities. Ideal corporate housing for long or short-term project assignment in Indonesia, the residence offers a welcome and refreshing alternative to the hotel or…
---
Pondok Asri Guest House is a family guest house that located at Jl. Kalibokor Selatan 108 Surabaya. This family guest house is available for family or standard single guest, with valuable facilities like : Room Facilities :AC, TV, Phone, Bath Room / Showwer Laundry Service Room Service (16 Hours) General : Safe Deposit Box Credit Card accepted Breakfast, Lunch, Dinner Car for rent can be arranged upon request Extra Bed : Mattresses on the floor or ring extra bed For More Info, please contact: Pondok Asri Family Guest House Jl.…
---