Heroes Monument & Surabaya Sepuluh November Museum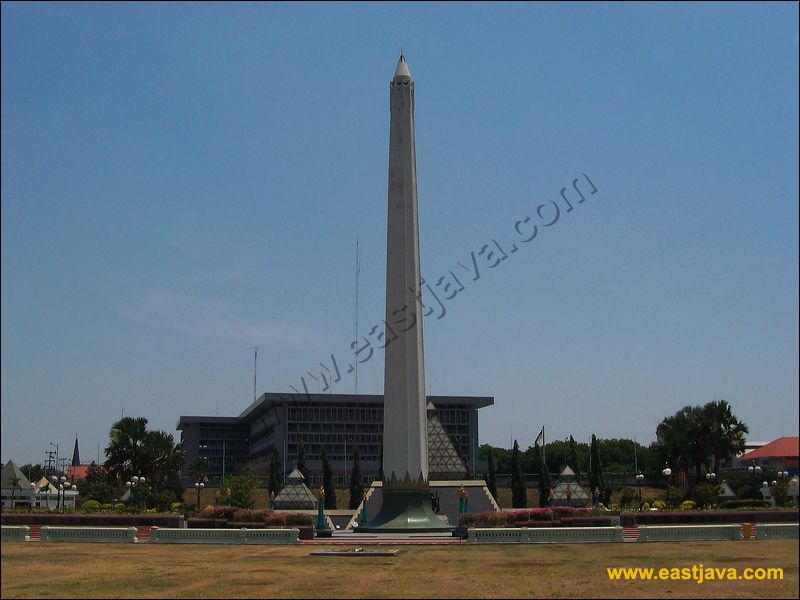 The warrior monument is located in Tembaan Street. It had built for the agenda of giving high respect to all warriors that had killed during big encounter to fight against ally army being hitchhiked by NICA, which wish to occupy Surabaya in 10 Novembers 1945. It is located in front of luxury Gubenur office. Besides as the big monument as high as 45 foot/feet, for the same purpose, in some famous places as battlefield at that time, have been made a heroic statue like Jayengrono garden (Red Bridge), Plaza Contong, in Tais Nasution street (Sharp-pointed Bamboo), Foreland and in Kombes Pol. M . Duriyat street.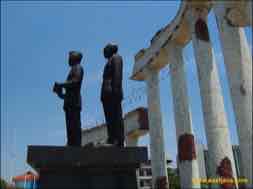 The Heroes Monument is a warrior spirit symbol of ""arek-arek Suroboyo"" (Surabaya's People) in faced the colonist. This monument is located in front of East Java Governor Office. As cultural pledge building, this monument located in Pahlawan Street Surabaya and very strategic because resides in the downtown of Surabaya, encircled by the main road; Bubutan Street, Tembaan Street, and Kebon Rojo Street.
Heroes Monument is built in "overturn nail" form, seen have monumental philosophic value. This Heroes Monument have of 40,45 meters height or 45 yards, with diameter under 3,10 meters and diameter to 1,30 meters. At underside of the monument is decorated with '"Trisula" engraving pictorial, '"Cakra", '"Stamba" and '"Padma" as fire struggle symbol.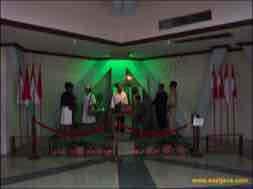 The first stone long had done by Ir. SOEKARNO the first RI President who consorted by Surabaya Mayor, Doel Arnowo in 10 Novembers 1951. One year later, the Heroes Monument had opened by Ir. SOEKARNO on 10 Novembers 1952 witnessed by Surabaya Mayor, R. Moestadjab Soemowidigdo, with the location of precise above the ex- building of Raad Van Justitie area or High Hall of Justice in colonization of Dutch, which at occupying of Japan era applied as Kempetai building or Japan military police.
In Japan government, this building is utilized as Japan Kempetai to judge, torture and arrested Indonesia combatants. By then, it was break a Surabaya encounter; this building mastered by Surabaya youngsters and become the center of the struggle. Finally, this building was breakdown because it had hit by ally artillery gunfire.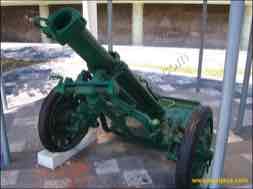 The gateway towards the Heroes Monument area, has built to looks like Bentar Temple, which is then called as Bentar Gateway. Bentar gate have of 4,5 meter height and 1,7 meter width, the gateway faced to south, which is the entrance and exit. From front of side, we can look around eight relieves that depict about the development of Surabaya city. Landing story of Tar-Tar army in Hujung Galuh, the development of Kalimas estuary as the Surabaya genesis.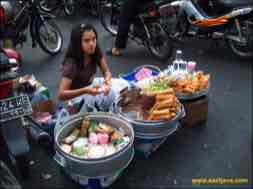 Sepuluh Nopember Museum built to clarify the existence of Heroes Monument to study the network of 10 November 1945 encounter event in Surabaya. The museum building consisted of 2 floors that is floor 1 applied for 10 statue exhibition bunches symbolized the spirit of Surabaya people struggle and the oration social of Bung TOMO drama and encounter film that show of 10 Novembers 1945 struggle (electronic diorama) and space auditorium in second floor as exhibit weapon space, reproduction of documenter photographs and exhibition of Bung TOMO omission collection. Besides, there are two states diorama spaces that presents eight event that happened around of 10 November 1945 Surabaya encounter, complete with its narration.
Transportation Access:
1. From Purabaya Bus Terminal:
Bus P5 (Bungurasih – High Way -Jembatan Merah)
Bus PAC (Bungurasih – Darmo - Perak)
Bus Pl p2 etc. (Bungurasih – Darmo - Perak)
Bus F1 (Bungurasih – Kupang -Jembatan Merah)
From Osowilangun Terminal Bus:
Bemo Lyn O (Osowilangon - Keputih)
2. From Joyoboyo terminal:
Bemo Lyn D (Joyoboyo – Kupang - Pasar Atom)
Bemo Lyn M (Joyoboyo – Undaan - Jembatan Merah)
Bus E2 (Joyoboyo – Darmo - Jembatan Merah)
From Bratang terminal:
Bemo Lyn N (Bratang-Jembatan Merah)
Bemo Lyn Q (Bratang – Kupang – Jembatan Merah)
3. From Tanjung Perak Port:
- Bus PAC (Perak - Bungurasih),
- Bus Pl p2 etc. (Perak - Bungurasih)
4. From Juanda airport: Taxi / Cab
Ticket Admission to Heroes Monument Area:
Adult: Rp. 2000,000
Children: Rp. 1500,00
Group (minimum 30) earn discount about to 10%-20%
Note: notification of Arrival of group can contact telephone (031) 3571100.
Visit Time:
1. Tuesday to Thursday: 08.00 - 15.30 WIB
2. Friday: 08.00 - 15.00 WIB
3. Saturday - Sunday: 08.00 - 14.00 WIB.
Monday: closed
Photo Gallery

Latest News
Indonesia is not only rich in cultural diversity. However, there are various historical stories from the city of Heroes, Surabaya. We can find stories about the history of this nation from movies, books, fairy tales, songs and even tourist spots. This of course makes Surabaya, a city with various stories. In addition to make visitors more familiar with the history of the Indonesian nation, Surabaya is a space for education and remember about what the beginning of the existence of Surabaya and all other unique buildings. Maybe from here, we…
---
When you arranging a vacation trip out of town, did any of you include the hero city of Surabaya on your visit list? It's likely that many of you will say no. This is because Surabaya is indeed not known as a tourist city. Even the residents themselves also admit that Surabaya City of Heroes has short destinations. Even though Surabaya is the second largest metropolitan city in Indonesia after Jakarta. Realizing the importance of the meaning of soul's relaxation for the Urban, who are daily filled with various kinds…
---
Impeccably designed, the spacious comfort, personalized services and extensive facilities, provided at Puri Darmo Serviced Residence offers you an opportunity to relax and enjoy your business travel, leisure vacation or relocation in Surabaya. The residence is designed for the international executive and family, with business and recreational facilities as well as educational facilities. Spacious and stylishly decorated, each apartment offers comfortable living as well as modern amenities. Ideal corporate housing for long or short-term project assignment in Indonesia, the residence offers a welcome and refreshing alternative to the hotel or…
---
Pondok Asri Guest House is a family guest house that located at Jl. Kalibokor Selatan 108 Surabaya. This family guest house is available for family or standard single guest, with valuable facilities like : Room Facilities :AC, TV, Phone, Bath Room / Showwer Laundry Service Room Service (16 Hours) General : Safe Deposit Box Credit Card accepted Breakfast, Lunch, Dinner Car for rent can be arranged upon request Extra Bed : Mattresses on the floor or ring extra bed For More Info, please contact: Pondok Asri Family Guest House Jl.…
---