Bromo Tourism Map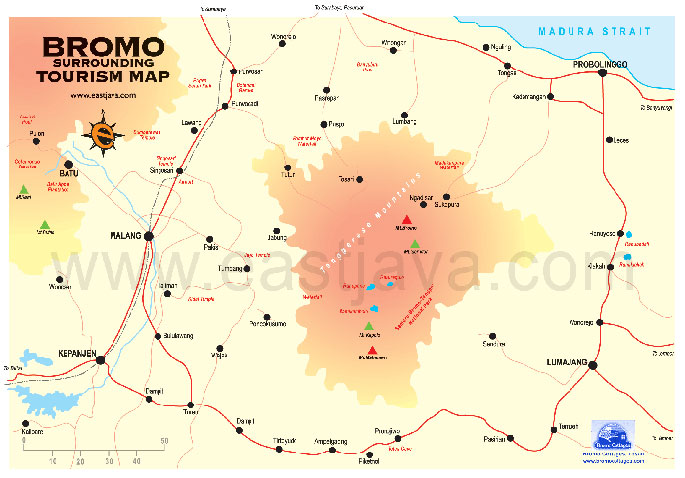 (click image to download high-res map)
Visit :
Bromo Photo Satellite
Potentials of natural resources that ground the designation of the area as a national park area : Natural phenomena caused uniquely by or as volcanic activities from Mount Tengger have become 5 (five) mountains :
Mt. Bromo ( 2,392 m high asl.)
Mt. Batok ( 2,400 m asl.)
Mt. Widodaren ( 2,614 m asl.)
Mt. Watangan ( 2,601 m asl.) and
Mt. Kursi ( 2,581 m asl ), and
a wide Laut Pasir ( Sand Sea ) caused by its eruption.
Besides Mount Semeru (3,676 m asl.) is the highest mountain in Java Island and it is now still an active volcano