Bromo Tengger Semeru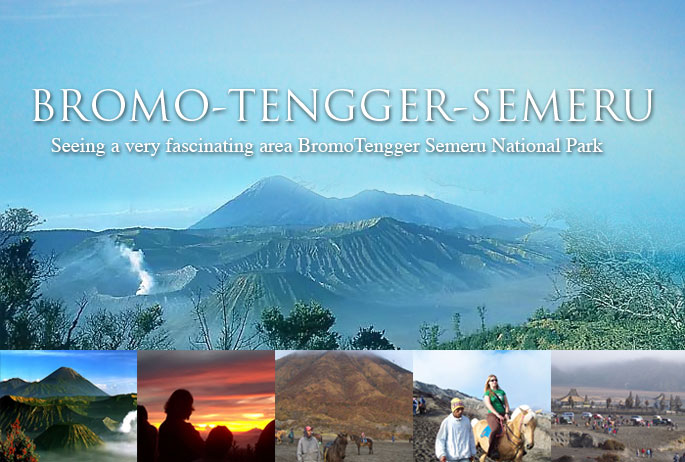 Bromo have known by all of visitor of the worlds. They come to Bromo to watch the sunrise. The visitor also can look down to the crater that full of its smoke, and feel the cold of the air, is probably could only be done in Bromo. Our eyes will also completed by the sea of sand that the way to reach Bromo's peak. The main gate to the sea of sand and mount Bromo is through Cemorolawang. This is the most crowded visiting area, espesially on holidays. There are many kinds activities that could be carried on this area such as; Camping, watching the scenery, horse riding to sea of sand or walking.

To get to the peak Bromo with its largely open crater, which belch of smoke expelling from its bottom. Mount Bromo has settled by Tenggerese for about thousands years. They who are good of God follower and always do their custom strickly, has historical relationship with Majapahit. The Antropologist from our country or other country are interesting to do some research, because the Tenggerese are strickly in keeping custom for centuries, without influenced by world's change. So there so many version of the unique of Tenggerese in Probolinggo, it can be in the forth of tale, folktale, serat and kidung, legend and science report.