Tourism Object of Sarangan Lake
---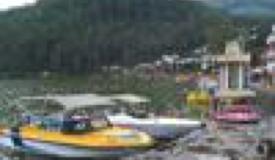 The visitors of Sarangan Lake can enjoy the ruthless and see the beautiful nature of lake, mountain nature and rice field where the local resident has cultivation, vegetable and other horticulture.
In tourism object area there is also other fascination such as:
Boat that provide to travel around the lake safely.
Horse that provide to ride horse to encircle the lake along the length of circumference line, enjoying the beauty of Sarangan Lake.
A play ground with some facilities of sheltering place and supporting facilities for children like oscillation, etc.
Tourism Market that sells various souvenir, typical food, vegetable and other Magetan regency product.
Circumference food seller like sate, corn and boiled peanut.
Photo Gallery