About Grahadi Governor's Mansion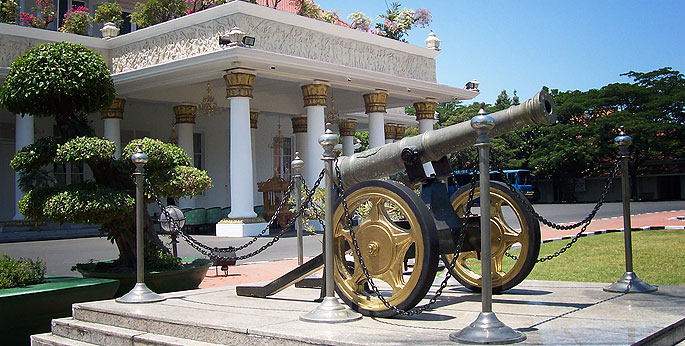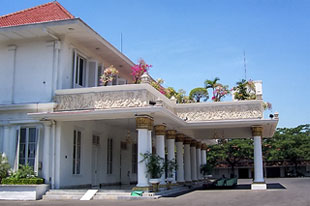 Grahadi occupies a site of 16,284 sg. Meters. The main, two-storey wing of the building covers and area of 2,400 sg. Meters and the annexes 4,125.175 sq. meters.Painted in cool, clean white, the fadace is classic, elegant , enhanced by a colonaded veranda, hung whit antique chandeliers and bordered by ferns spiling from pedestal planters and satisfied easy on the eye.
The building consists of ground as well as an upper floor. The first floor contain a repcetion room, a Meeting room, a Governor room and there dining rooms. The second one contains four bedrooms and a meeting room.
Next
Prev