Hok Siang Kiong Temple
---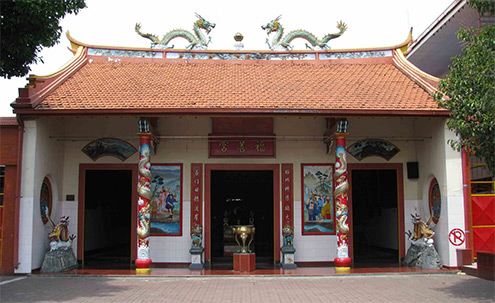 Hok Siang Kiong temple was built in 1823. The hallmark of this building is its Chinese architecture is very strong. This Chinese temple is one of historic building in Mojokerto city and built in Dutch colonial era.
The Chinese temple which became a place of Confucius worship in Mojokerto city, located in the center of the city, about 750 meters from the Town Square. Beside the Confucius people, Hok Siang Kiong temple also often visited by many people who like the architecture style.
When you enter this 185 years old temple, you will feel strong religious atmosphere, peace and comfortable in worship activity. The religious atmosphere is completely different. This temple is the evidence that Mojokerto city has nation's cultural diversity.