BATU - TOURISM CENTER
IN MALANG REGENCY

---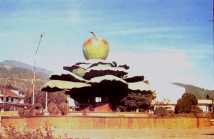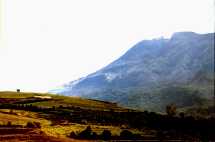 Batu tourist resort and the vicinity, offering a breathtaking view and a breezy atmosphere, is said to be the hill resort where tourists can take a' rest to regain freshness and new spirit.
In the vicinity of Batu, scattering places of interest have so far attracted many visitors due to the distinctive features found in every tourist resort in the area such as: Songgoriti which is famous for its curative thermal spring, while Selecta is naturally famous for its swimming pool, impressive view of fruit market and fresh vegetables as well as flowerkiosts along the street - side leading to the bathingside.


The roads, both leading to Batu and the surrounding resorts, are in good condition in which a large number of public transportation always play routes in the area.
Accommodation and its facilities scattering here and there such as star hotels, inns, villas, restaurants, souvenir shops, streetside stalls, play - grounds and swimmingpools are available. This fascinating tourist object of Batu is located approximately 20 kms to the north - from west Malang.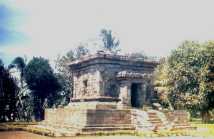 CULTURAL TOURIST OBJECT BADUT TEMPLE
Archaeologists state that Badut temple is one of East Javanese temples which has a Central Javanese style due to its shape. This temple is closely related to an inscription found at Dinoyo (in the Malang Municipality's area) dating back from 682 Caka or 780 AD which told that a king named Gajayana had established a virtually sacred red building honoured to God Agastya.
Located at the village of Karangbesuki, Dau Sub District, it is only 5 kms away to the west from Malang to reach this temple.