Investment in Sampang Regency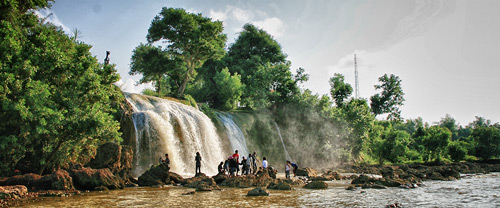 "TOROAN" WATERFALL TOURIST OBJECT
"Toroan" Waterfall is the only waterfall in Madura and is a natural uniqueness where at the end of the river, under neat that has steeply sloping riverbank beautifully carved and the stream passes that sloping riverbank, though the height of the waterfall is not high, about 10 M. This waterfall is located in Ketapangdaya Village, Ketapang district. It is easy to get there because there are much public transportation is available and supported by the good condition of the road. The location from the district Capital is about 3 Km, while the distance from Regency Capital is about 43 Km. Accommodation means provided this tourist resort is a rest house that is now managed by the government of Sampang Second level Regency.