Tayub Traditional Dance In Nganjuk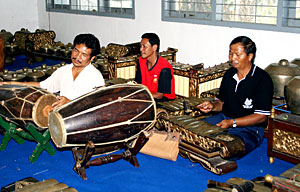 Anjuk Ladang Tayub Dance Atelier is located at Sambirejo village, Tanjunganom district 10 km east of Nganjuk city. This place is the center for Tayub dance exercise in Nganjuk. It is one of the goverment effort to keep the traditional culture alive. This popular dance is usually perfformed at the people receptions.
Waranggana Inauguration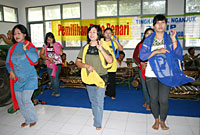 is the ceremonial graduation of tayub singers and dancers who has completed studying. The ceremony is held in the atelier of Tayub dance, Ngrajeg, Sambirejo, Tanjunganom, Nganjuk. This ceremony usually held annually at month Besar (Javanese month).
Photo Gallery