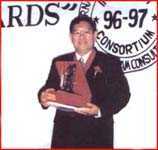 Wong Hang Distinguished Tailor based its business upon belief. His business was established on 1933 where Wong Hang began his business as common tailor. His business in the world of tailoring grew fast together with the tight of competition among tailors.
This situation forced Wong Hang to choose the certain market or community, with the professionalism as the consequence.
Wong Hang has existed for almost 70 years and has 3 outlets in Surabaya and 2 outlets in Jakarta.
He has also expanded his business to be garment manufacturer. One of our product is ready-made wear which can be found at the whole foremost retail mart in Indonesia, and his quality clothes also have been exported to the international market such as India Brunai Darussalam, Malaysia, Singapore and part of European countries and America.
Wong Hang mission was to establish our name in the international markets as a reputable and well respected company. In order to satisfy the customers, we will do anything regarding to tailoring, we also accept the making cost which the material come from the customers. We also try and maintain our quality of product through our customer eyes. We pay very much attention to the market requirements and try to offer the best range of garments to our customers.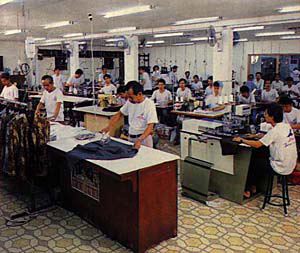 ---
Wong-Hang Jl. Pahlawan 25 Surabaya
Phone : (62-31) 534 2878, 545 8433, 546 3640
Fax : (62-31) 545 8433
---
Surabaya Branch I Jl. Mayjend. Sungkono
Darmo park II blok VI no.10 Surabaya
Phone : (62-31) 567 2614, 561 3939 Fax : (62-31) 5613939
---
Surabaya Branch II Jl. Manyar kertoarjo V no. 27
Phone : (62-31) 594 1628, 593 7996 Fax : (62-31) 593 7996
---
Jakarta Branch I Jl. Raya Mangga Besar 63c, Jakarta Pusat Phone : (62-21) 649 8489, 6258780 Fax : (62-21) 625 8812
---
Jakarta Branch II Jl. Sultan Iskandar Muda - Arteri Pondok Indah 99F, Jakarta Selatan
Phone : (62-21) 7227474, 7252625 Fax : (62-21) 7227947
---