East Java Tourism Calendar 2020
---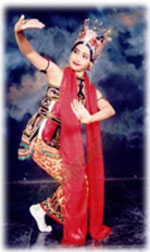 Dear tourists and millennial traveling lovers
East Java Province has wealth and destinations diversity which known for its beautiful, exotic, trended, and even among them are in world class standard. It is about 808 destinations (DTW) spread through 38 regencies and cities, consist nature tourism, cultural tourism, artificial tourism, adventure tour, village tours, historical tours and culinary tours.
In addition to those destinations, East Java also has hundreds arts and tourism events / activities that held throughout 2020. There will about 400 events held in East Java, and 7 events of them are listed in National Calendar of Event (Jazz Mount Bromo, Jember Fashion Carnival, Malang Flower Carnival, International Tour de Banyuwangi Ijen, Banyuwangi Ethno Carnival, Gandrung Sewu Festival, Grand Final of the Cow Race).
In the effort to provide information services for prospective tourists as well as anyone who need it, and promote Regency / City tourism events, Culture and Tourism Office of East Java Province publish the 2020 Travel Calendar, which contains cultural activities and tourism events for one year period.
Some cultural and tourism activities / events in the Regency / City is traditional ceremony / religious ritual, so it still uses Javanese / Hijri and Hindu calendars. Therefore, to be sure implementation of activities / events to be visited, we recommend you to contact tourism agencies in each Regency / City.
Through 2020 Travel Calendar, we hope that all traveling lovers can plan and extend to visit East Java. Let's go to East Java, watch the events, explore the natures, enjoy culinaries and capture the moments.
Greetings Enchantment of East Java,
HEAD OF CULTURE AND TOURISM DEPARTMENT of EAST JAVA PROVINCE
SINARTO, S.Kar. MM