Welcome to Situbondo Regency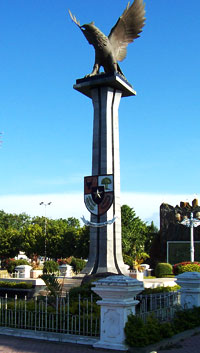 Situbondo is one of regencies in East Java, which lies on the north coast between Probolinggo and Banyuwangi. To get to Situbondo, it takes about 4 hours from Surabaya and 5 hours from Denpasar, Bali. Situbondo district is 1,638,150 km2 or 163,850 ha. Situbondo is one tourism destinations in East Java that is very attractive to visit; beautiful beaches, mountains, hills, forests, and historical heritages of Dutch colonial. Situbondo has save its tourism potential to be visited. It offers the beautiful of the area to the tourists, both the foreign tourists and domestic tourists.
Visit Situbondo Tourism In East Java Province - Indonesia. Found many interesting and beautiful natural tourism object, religious tourism, savannah and many others. Invite you family and your friend to spend your holiday by visiting Situbondo tourism object.